Professor Frank heads the Department of Food Biofunctionality at the Institute of Nutritional Sciences of the University of Hohenheim. He is the vice dean of the Faculty of Natural Sciences, director of the Food Security Center, and the chairman of the governance board of the Research Center for Health Sciences at the University of Hohenheim. He is the founding president of the Society of Nutrition and Food Science e.V., Editor-in-chief of NFS Journal, Associate Editor of Nutrition, and editorial board member of the Journal of Nutritional Biochemistry, PharmaNutrition, BioFactors,  and Plant Foods for Human Nutrition. 
His research interests lie in factors that determine the absorption, metabolism, and elimination of the different vitamin E congeners and phytochemicals (such as curcuminoids and flavonoids) and in developing novel strategies to overcome the low intrinsic oral bioavailability of phytochemicals, as well as in understanding the biological activities of these potentially health-beneficial bioactives.
Congratulations to our most recent successful doctoral candidate: Dr. Sandra Flory!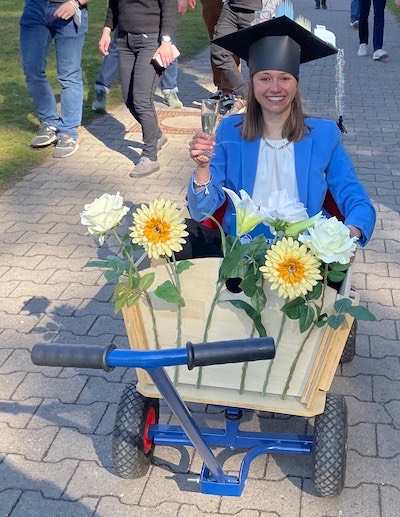 Sandra joined our group in 2017 and first completed her M. Sc. project under the guidance of Dr. Andrea Irías-Mata, resulting in her first publication, and then stayed with us to work on the relative bioavailability of curcumin from different galenic formulations. She identified post-digestive solubility as a critical factor for the absorption of curcumin and further explored its P-glycoprotein-inhibitory activity and its uptake and sub-cellular localization in intestinal cells.  
She summarized her findings in a well-received presentation and successfully defended her thesis on March 23, 2022 at the University of Hohenheim. Congratulations, Sandra, and all the best of luck for your future!
Highlighted recent publications
Oxidative stability of tocochromanols, carotenoids, and fatty acids in maize (Zea mays L.) porridges with varying phytate concentrations during cooking and in vitro digestion. 
Food Chem 378: 132053,, IF 7.514. 
The inhibitory activity of curcumin on P-glycoprotein and its uptake by and efflux from LS180 cells is not affected by its galenic formulation. 
Antioxidants 10: 1826, IF 6.312.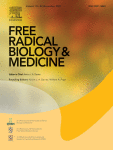 Cytotoxicity, cellular uptake, and metabolism to short-chain metabolites of 11'-α-tocomonoenol is similar to RRR-α-tocopherol in HepG2 cells.
Free Radic Biol Med 177: 24-30, IF 7.376.  

Increasing post-digestive solubility of curcumin is the most successful strategy to improve its oral bioavailability: a randomized cross-over trial in healthy adults and in vitro bioaccessibility experiments. 
Mol Nutr Food Res 65: 2100613, IF 5.914.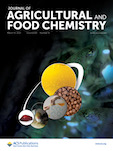 Location and Variety but Not Phosphate Starter Fertilization Influence the Profiles of Fatty Acids, Carotenoids, and Tocochromanols in Kernels of Modern Corn (Zea mays L.) Hybrids Cultivated in Germany. 
J Agric Food Chem 69: 2845–2854, IF 5.279. 

α-Tocopherol transfer protein does not regulate the cellular uptake and intracellular distribution of α- and γ-tocopherols and -tocotrienols in cultured liver cells. 
Redox Biology 19: 28-36, IF 7.793.
GVF Vitamin Award 2020 for Dr. Maren Podszun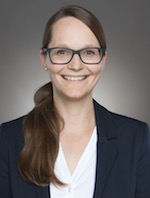 Dr. Maren Podszun, a University of Hohenheim nutritional sciences alumni and current lecturer at the department, who worked on her doctoral dissertation from 2011 to 2015 in our group before commencing her postdoctoral research at the National Institutes of Health in the USA, was awarded the Vitamin Award 2020 of the Gesellschaft für angewandte Vitaminforschung e.V. (GVF) for her research on the role of vitamin E in non-alcoholic fatty liver disease (NAFLD). Her research, for the first time, provided evidence that alpha-tocopherol, the biologically most active form of vitamin E, acts as an antioxidant in the human liver and thereby reduces the progression of NAFLD to non-alcoholic hepatosteatosis (NASH). 
Her findings were published in the Journal of Histochemistry & Cytochemistry. 
See also further information on the websites of the GVF (press release) and the University of Hohenheim.
News: NFS Journal CiteScore for 2020 is 4.4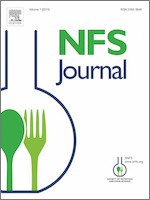 Prof. Frank, the Editor-in-Chief of NFS Journal, the scientific journal of the Society of Nutrition and Food Science, is proud that the 2020 CiteScore for NFS Journal, which had previously skyrocketed to 9.4, now settled at a more realistic 4.4. The journal ranks in the top 25% of journals in the field of food sciences. Read more…
Submit your work to NFS Journal to receive global visibility of your research.
What is it called: phytochemical, (poly)phenol, nutraceutical?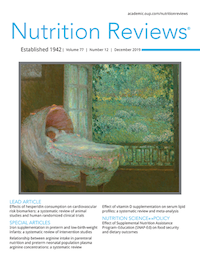 A group of global experts joined forces to develop recommendations for standardised and consistent use of terms to describe plant-derived dietary compounds in scientific publications. The ultimate goal was to establish scientific criteria for definitions that could be applied to clearly define and differentiate commonly used terms and thus ensure their consistent application in the scientific literature.
Frank et al. (2020) Terms and nomenclature used for plant-derived components in nutrition and related research: Efforts toward harmonization. Nutrition Reviews
Book: Vitamin E in Human Health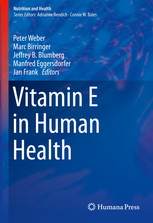 Professor Frank, together with his colleagues Profs. Weber, Birringer, Blumberg and Eggersdorfer, edited a book on the role of vitamin E in human health, which was published by Springer in April 2019. The comprehensive book comprises 31 chapters describing the state-of-the-art knowledge around vitamin E, from the history of vitamin E research and metabolic and physiological basics to the roles of vitamin E in the prevention of diseases and dietary choices of consumers. 
Interest in curcumin bioavailability remains high
Our paper The oral bioavailability of curcumin from micronized powder and liquid micelles is significantly increased in healthy humans and differs between sexes was the article with the most downloads from the website of Molecular Nutrition and Food Research in 2014 and has remained among the top five most accessed papers published in Molecular Nutrition and Food Research since. The impact of the work and the continued interest of scientists in the field is also reflected in the more then 170 citations the paper has attracted as of November 2021.

In this article, the lead authors Christina Schiborr and Alexa Kocher report the results of a crossover human trial identifying micellar solubilisation as a technique to increase the oral bioavailability of curcumin 185-fold over native curcumin.